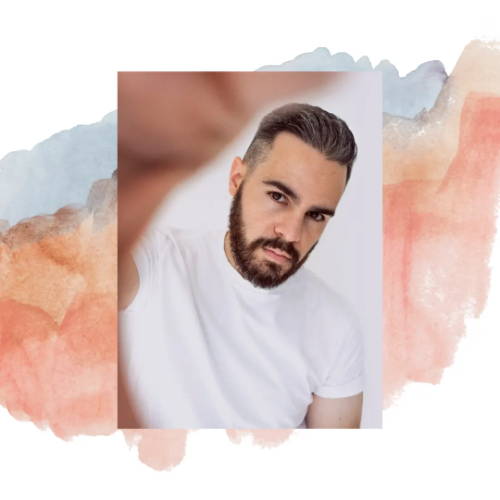 "At 38, you might think I've done a good job at taking care of my skin, but I had to ashamedly admit that the first time I actually used a serum was 2 years and a half ago. And what started out of desperation to see if my extremely oily face could look better that those huge, greasy pieces of meat spinning at the kebab shops, ended up with me completely surprised by the improvement, and obsessed about the chemistry behind those ingredients and formulations that were working so well on my skin. At the end of the day, and even though I'm a graphic designer and art director, I studied Physics at university, and there's a bit of that "man of science" in me that will never leave" says Jorge.
This is the moment when Jorge decided to share his journey with everyone on Instagram, encouraged by people around him who urged him to share all I had learned, but also as a way to connect with individuals with the same passion for skincare. This is how he stumbled on K-Beauty, a pivotal point that changed the way he treats his skin. Double cleanse, layering hydration, being patient when his skin needs to heal… but most importantly, how nature and the newest technologies collide to create outstanding products that western skincare can't compete with in terms of value -and quality- for money.
If he had to go back some years ago, to a time when he was still living in Madrid but thinking about moving to London, experimenting with art and photography as a way to express himself as a young gay man, engaging at all protests and spending his nights in the city surrounded by live music… That guy with terrible skin didn't know what the word "serum" meant. And although sometimes he wish he would have developed this passion at that time when he needed more confidence in the way he looked, Jorge can say that he is honestly glad it happened. " It's never too late to take care of yourself, guys!" Jorge assures us.