How To Repair Damaged Hair After Summer
5 tricks to restore gorgeously glossy locks
We're well versed in how our blowdryers and straight irons can do some serious damage to our tresses. But what about the elements our hair is exposed to on the daily? Enter summer. We're exposed to more UV rays and more heat and humidity during these warm months than in any other season. Add to that salwater and/or chlorine when we're keeping cool at home or holidaying abroad and you've got a recipe for major damage done. In short, while it's one of our favourite seasons, summer can harm the structure of your hair more than most. But there's hope for summer-ravaged hair. Here, we share the best ways to repair, restore and revive a damaged, dehydrated mane.
How can I repair my hair after summer?
You can start by overhauling your in-shower haircare routine. Avoid shampooing your hair every day. Shampoo can be extremely drying to hair especially if it's already dry so try using a dry shampoo or a refreshing scalp mist like Aromatica's Rosemary Root Enhancer in-between washes. It's formulated with BHA to really purge pores on your scalp from dirt, grime and product buildup and provides Probiotics, Caffeine and 7 nourishing Vitamin Complexes for a more balanced scalp that will optimise hair growth.
When you do wash your hair, look for a shampoo or treatment that will gently exfoliate your scalp at the same time as cleansing. It's equally as important to properly rid the skin on your scalp of dirt, dead skin cells and debris as it is to do so with the skin on your face. This will help allow the rest of your haircare routine to penetrate better and will boost hair health from the root at the same time. We love Aromatica's Rosemary Sea Salt Scalp Scrub. It's formulated with mineral-rich dead sea salt and rosemary extract to work in tandem to both detox and nourish an irritated or oily scalp but also to help clear debris from overworked or overtired scalps too.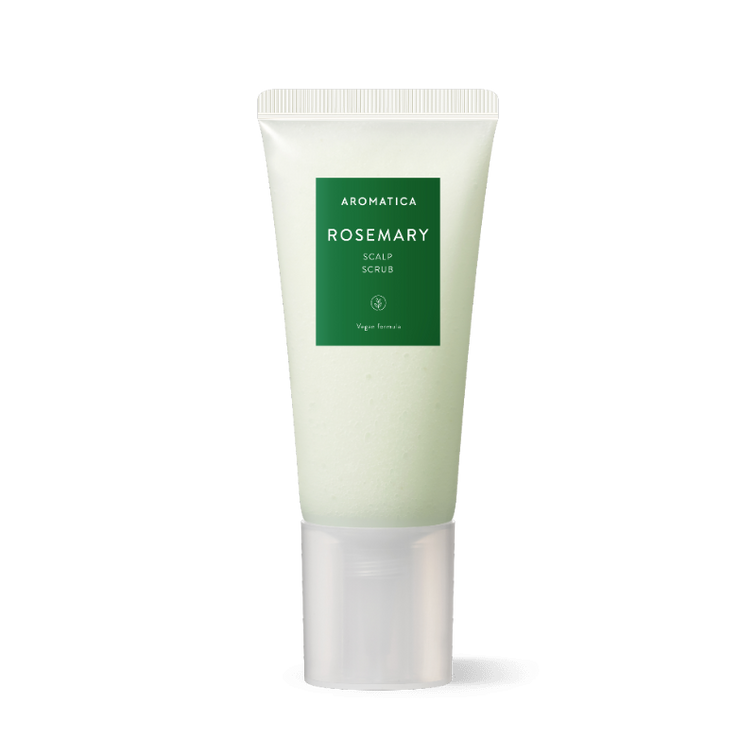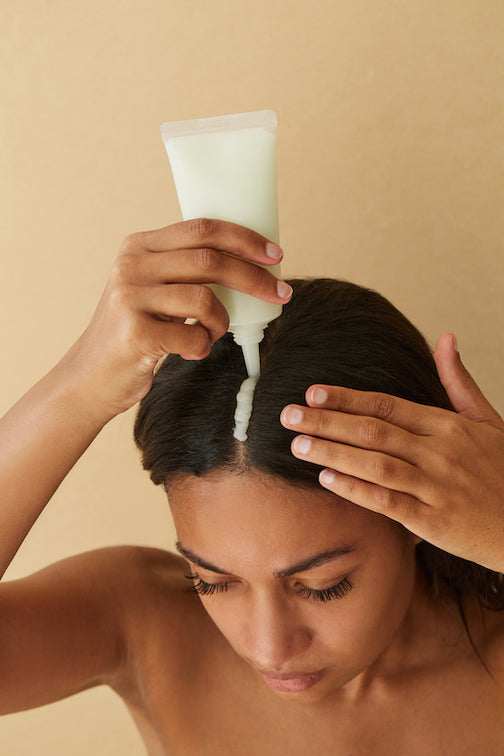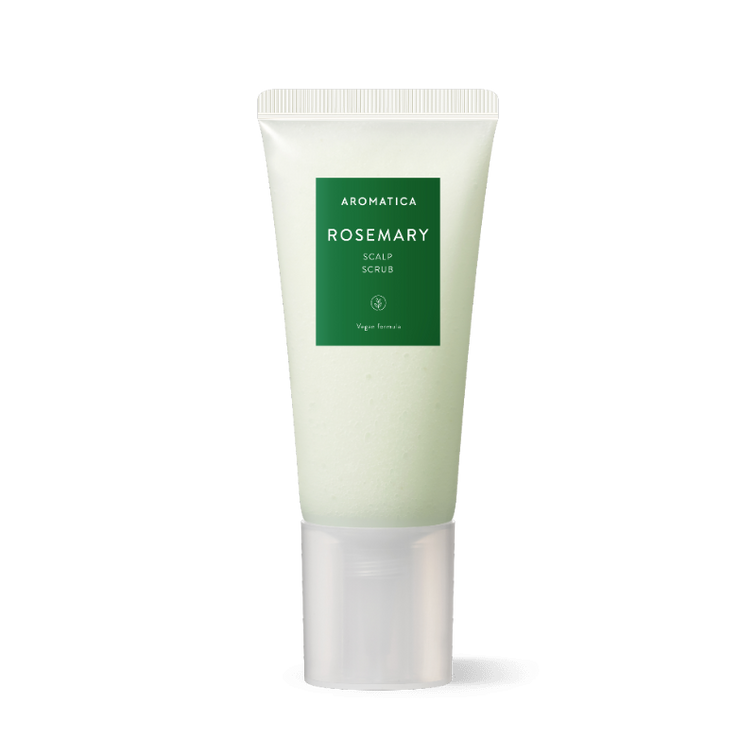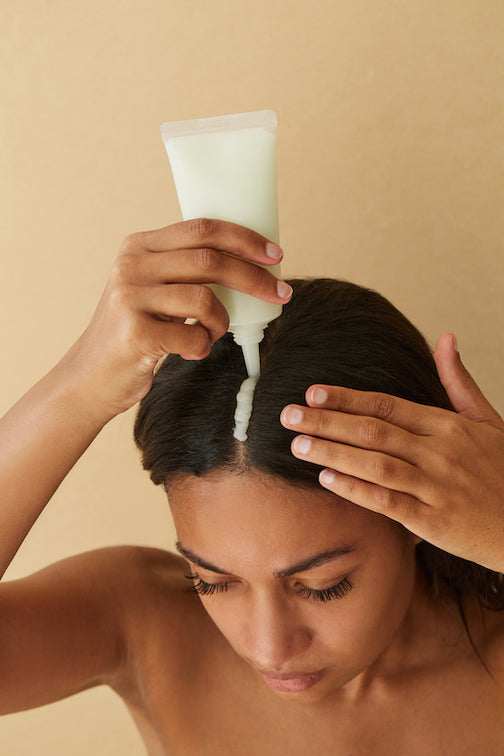 Aromatica Rosemary Sea Salt Scalp Scrub 165g
Formulated with Rosemary extract and the mineral-rich Dead Sea salt, a natural exfoliant that eliminates impurities and stimulates microcirculation, Aromatica's Rosemary Scalp Scrub deeply cleanses and restores balance to the scalp.
SUITABLE FOR  Sensitive, oily, irritated scalp
KEY INGREDIENTS
Mineral-rich Dead Sea Salt to deeply cleanse and remove impurities 

Herbal extract complex containing Rosemary, Coriander, Oregano, and Basil to soothe and nourishe the scalp
---
WHY WE LOVE IT
This scalp scrub is fun to use and leaves scalp feeling refreshed, clean, and cared for!
How can I repair my damaged hair from the sun?
The sun not only dries out your hair but it also fades colour. To counteract this damage, you can add shine, gloss and help restore brilliance with a weekly nourishing mask. How do I bring dry hair back to life?
During summer, the amount of moisture hair can hold onto is low, so you'll often get split ends and dry, damaged lengths. A deep conditioner is a great thirst quencher here. You want to look for one that pairs a humectant like glycerine (which pulls water from the air into your hair) and oils to keep water where your hair needs it while adding gloss and lustre at the same time. What is the best hair product for damaged hair?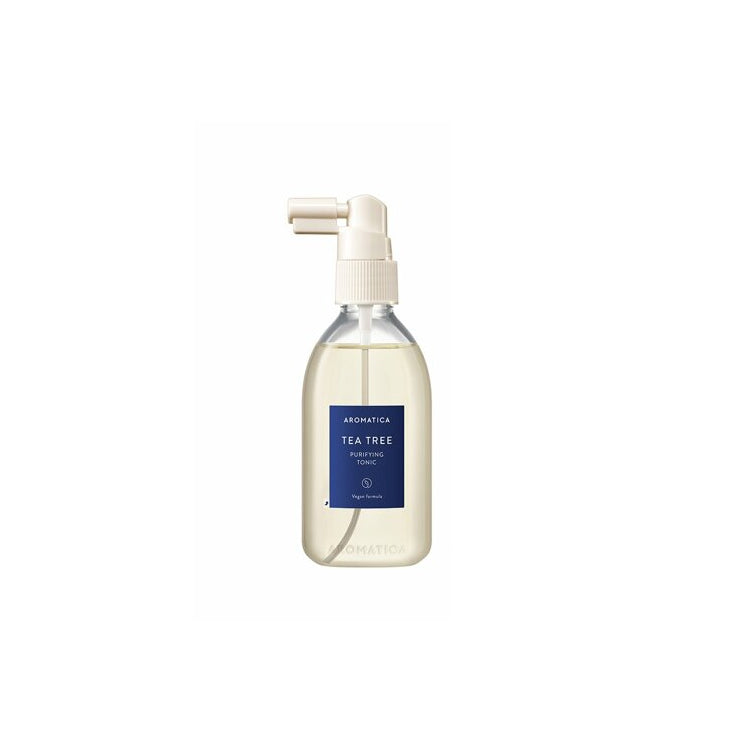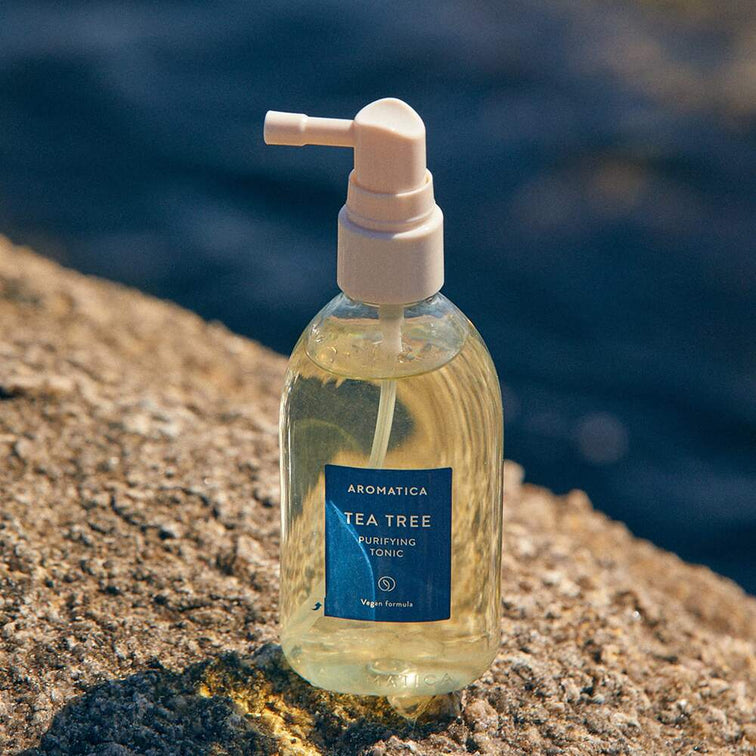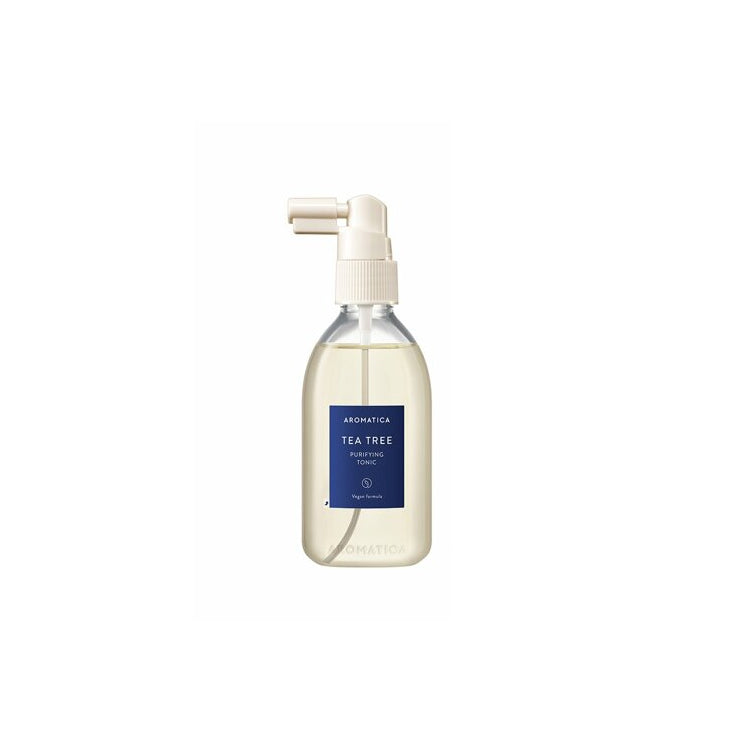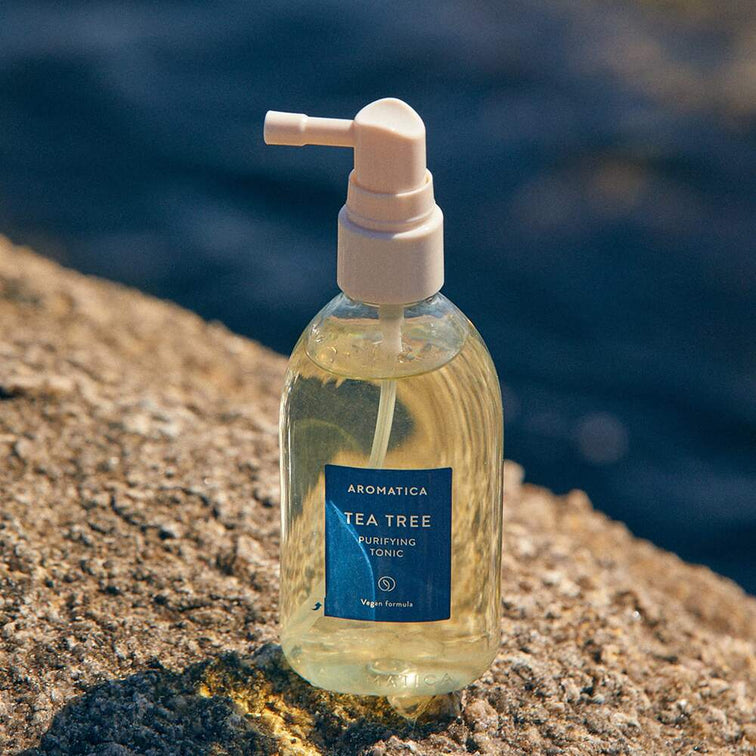 AROMATICA Tea Tree Purifying Tonic 100ML
Aromatica's Tea Tree Purifying Tonic is carefully crafted to refresh, soothe and control excessive sebum production on your scalp. If you frequently have an itchy scalp or have an oily hair type due to an over-production of sebum from the oil glands in your scalp, you'll want to have this five-star formula in your hair kit asap. Tea Tree Essential Oil has natural antimicrobial properties so it helps to control any flakiness, dandruff and excess oil, but it also reduces inflammation so can help with better hair growth at the same time. Added into the mix is a BHA in the form of Salicylic Acid to ensure your scalp and hair follicles are free of product build-up and dead skin cells. As well as being pore-purging this hair tonic includes cooling Peppermint and Eucalyptus essential oils so any heat or irritation will feel instantly soothed and calm after just a few sprays. Spritz this tonic over roots regularly whenever you're in need of scalp relief or a hit of healthy hydrating, purifying goodness. 
KEY INGREDIENTS
Salicylic Acid (BHA) to purge clogged scalp pores
Tea Tree Essential Oil to regulate oil production
Peppermint to soothe and cool the scalp
Eucalyptus to soothe and cool the scalp
WHY WE LOVE IT
The best part about this hair tonic is that you can use it as frequently as you need to without any leftover greasiness or residue on your hair. While it's essentially a scalp tonic, all the growth-stimulating, pore-clearing benefits ultimately encourage more lustrous, healthy-looking lengths. You can use this formula over your entire scalp or on troubled areas only. After spritzing as close to the roots as possible, rub the tonic into your scalp with your fingertips until it's absorbed.
You can use Aromatica's Tea Tree Purifying Tonic spritzed into the roots of your hair whenever you scalp needs relief or a little cooling, soothing goodness. Simply spray and rub the tonic into your scalp until it's absorbed. Your hair won't be left with any residue or stickiness but your scalp will feel a lot better and your hair will look a lot healthier and happier because of it.